The Boatanchors Directory

MISSING LINKS? 404 ERRORS? Look them up again on the Wayback Machine Internet Archive.
OR on the Wayback Machine Internet Archive Mirror.
(HINT: save a copy of these web articles for yourself in case they later disappear!)

http://members.aol.com/djadamson/arp.html>Adamson's Site - Review please
Antique Radio Links by AF4K - Sites with helpful information and resources.
The AA5 Radio - WA2ISE's site about All American Five tube receivers.
Adrian's British Battery Prtables - old valve maedium and shortwave radios.
Alan Lord Vintage Radio Collection. - Information about antique radio. Links to BA sites around the world.
Allen Cutts' Antique Radios - Comprehensive antique radio site with information, and pictures.
Antique Japanese Radios - Includes information on the TV-7/U tube tester, Japanese tubes, and a gallery of radios.
The Antique Radio Collector - An international information center for collectors of antique radios and communications equipment. Includes a listening room and bookstore
Antique Radio Page - Galleries and information relating to antique radios from the 1920s to the 1960s.
Antique Radio Resources - A wealth of information.
Antique radio sales and service - Antique radios for sale and restoration service available.
Atwater Kent Radio - Pictures of Atwater Kent Radios
Broadcast Equipment Archive - Here you will find a history of and information about BC transmitters by 14 different companies, including model numbers and details.
Chuck Schwark's Antique Radio Resource - Information for antique broadcast receiver fans.
Crystal radio set systems - Original Articles on crystal radio set system design, measurement and improvement, headphone and loudspeaker comparison and diode meaasurement detector and antenna measurement and analysis.
Dave Schmarder Homemade Radios - Dave's home built tube radios and crystal sets. Plans included.
Dick's Old Time Radios - Antique and old time radios for sale. All are in working order, and repaired by him.
Early Wireless - From the UK - pictures and articles about crystal sets, early radio and the BBC.
Fabius Antique Radio - Collector and dealer of wire recorders, and antique radios of all kinds. Also, wire to tape dubs made.
The Farmer's Old Radio Notebook - Antique radios and parts. Also, their want list. Links.
FunkGeschichte - old Broadcast Receivers from Germany.
Gerard's Radio Corner - From the Netherlands. Many interesting radios to see here.
Gerard's Radio Corner - Displaying about 150 receivers in various categories.
Gollumīs Crystal Receiver World - Comprehensive from Germany, in English. Has history, construction plans, sources for parts, and information. Crystal set operation and maintenance discussed.
Gollumīs Crystal Receivers - History and theory of crystal receivers. Kits, pictures, and links. All for crystal sets.
Grand Canyon Tube Radio - Lu in Williams, AZ supplies antique radios, and parts.
John Byrns' Vintage Electronics Pages - H.H. Scott tube tuner, the Q.U.A.D/R tuner unit, 25L6GT based amplifiers, Miller Hi-Fi crystal tuner information, and AES wireless phono oscillator.
List of Pre-WW II Manufacturers - Radio Era Archives presents an extensive list of radio makers prior to World War 2. They also sell manuals and schematics.
Nostalgia Air - Vintage radio receiver reference page, with voltage charts, and component information.
Old Radio Digital World - From Enrico Tedeschi in the UK. Links, pictures, and information. Buy, sell, collect, and discuss.
Old Radios New Zealand - Manuals and lots of useful information.
Pat's Old Radios - Collection of Atwater Kents.
Philco 37-620 - Great broadcast and short wave tombstone radio by KK5FE - photographs and schematic.
Phil's Old Radios - Antique radios and memorabilia, with photos and commentary.
The Radio Attic - Buy and sell old radios - contains classified ads displaying photos of antique radios for sale. More information.
Radio Heaven - Nostalgic site about a radio collection with pictures of horn speakers included.
Radio Netherlands Antique and Old Time Radio Links - Antique radio resources, and information about radio history from the shortwave pioneer, Radio Nederland.
Radio Relics - Purveyor of antique and early model radios and related items. Owned by Dennis Williams in Winter Park, FL.
RadioNostalgia - Italian website for vintage radio collector
Rolf Bergendorff's Radio Museum - From Sweden. Some great old radios.
SWLS - Were You a 'WPE' Station? - by Joel Tyburzcy and Tom Kneitel.
Terry's Antique Radios - Collection of plastic and other radios, 1930-1960.
This Old Radio - Eddie Brimer's page about collecting old broadcast sets.
Transmitters R Us - a company that sells Broadcast Transmitters
MISSING LINK: www.tr15.freeserve.co.uk/ - Transworld TW100 - Of interest to user of the Transworld TW100 radio tranciever.
Vintage Radio Emporium - Antique broadcast radios, and crystal sets.
Vintage Radio World - Advice, circuits, data, books, repair guidance on antique BC receivers. From Gt. Britain
Vintage Valve Radio Restorations - Vintage valve (tube) radio restorations offers full or partial restorations to British domestic valve radio receivers. Valve schematic data is available at a low cost, plus free advice, and hints and tips on servicing valve radios.
WA2ISE - Pictures and descriptions of modifications for vacuum-tube broadcast receivers.
WA2WHV On Line - Jim's Ham Radio Corner features some AM BC transmitters and an SX-28 restoration project.
Wouters Dutch Antique Radios - Many tabletop sets pictured. Worth a visit.
WX3K Excellent old Radio Collection - The 1930s and 1940s, with nice photos and information.

Tip Jar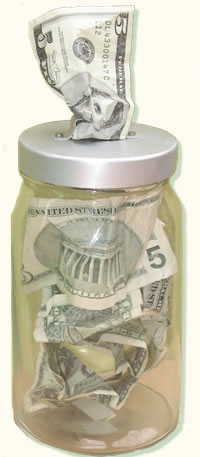 Have you found the resources and other information on this site useful?
Are they helping to make your web surfing or your ham radio experince better?
Contribute to our tip jar... Please consider dropping a small amount in our tip jar!
Why donate?
Our goal is to help people learn more about amateur radio and at the same time having a site that meets
the needs of its visitors. Whether you're a newcomer to amateur radio or an "old hand" we hope you will
find something on our site to make your radio activities more enjoyable experiences. If you want to support
our goal to help make the web a place where all are welcome and able to use the sites they visit, please make
a contribution. Any amount is appreciated.
To leave a donation via PayPal, MasterCard, or VISA, please click the button below.

COMMENTS? E-MAIL THE WEBMASTER, AF4K