The Boatanchors Directory

MISSING LINKS? 404 ERRORS? Look them up again on the Wayback Machine Internet Archive.
OR on the Wayback Machine Internet Archive Mirror.
(HINT: save a copy of these web articles for yourself in case they later disappear!)

I use the MQ26SR mini Beam form TGM Communications and highly endorse this excellent 6 band Canadian HF beam antenna!
American MilSpec - Supplier of surplus and collector's military radio communication equipment, and parts and accessories.
Anchor Supplies UK - Electronics test and radio equipment for sale.
The Antique Radio Collector - Numerous links to commercial web sites.
Armscroft Communications - Supplier of second-hand ham radio equipment in Gloucester, England. Run by G1FYC.
Associated Radio - Used Equipment List
Cafe Press - Old Tyme Ham Radio T shirts, Mugs and the like.
Colomor Electronics Ltd. - Supplier of valves, morse keys, and parts, in Sussex, England.
Columbia Electronics - U.S. Military surplus radios for sale, buy or trade since 1946 including accessories, parts and manuals.
Combat Radio UK - Military surplus radio sales
Display Electronics - Display Electronics - Europes's largest surplus stockist
Dragonet - Tubes, and parts. Sometimes has some older Amateur Communications Equipment for sale.
DRMO: Defense Reutilization and Marketing - U.S. Government, selling surplus radio gear. Usually destroyed these days, sad to say.
Eyring Co. - Military surplus 302A low-profile antenna systems for sale.
FAIR RADIO SALES - Surplus Dealer in Lima, Ohio.
Hangar 18 Surplus - Military surplus cables, parts, tools, and test equipment. Located at Hangar 18 at Bulverde, Texas airport.
ICS Surplus Equipment - Military Surplus towers, trucks, jeeps and Electronics.
J.H. Bunnell & Company - Telegraph Key Supplier.
Jim Peters - Crystals for Radio Shack, Regency & Bearcat scanners
KK7TV Custom Sound & Video Co. - Amateur radio equipment for sale. Also amateur radio repair. Consumer electronics repair. Phoenix, AZ
NORTEX Electronic Co. in FORT WORTH, TX - Surplus test equipment and components, crystals, tube items, RF and power supply components, transformers, capacitors, power resistors, new and used parts. In Fort Worth, Texas.
Northland Radio - Supplier of Transmitters, audio equipment, towers, and parts, in Ontario, Canada.
R & L Electronics - Used Amateur Radio Equipment - some Drake & Heath rigs.
Radio Era Archives - Seller of old radios. A commercial site offering many items for sale & services.
Radio Exports Co. - This company has a large stock of vintage receivers, AM transmitters, tube transceivers and power supplies for sale in the North of England.
RadioDoc's Radio Den - N6KYD, used ham equipment, audio amplifiers, vacuum tubes, CB radios and used musical equipment.
RadioWorld-OnLine - Seller of radios, tubes, parts, and records.
RADIO WORLD - in Boulder City, NV. About 20 miles from Las Vegas.
Ross Distributing - Used equipment photographs, with prices. Includes a WRL Galaxy III.
SD Studio - WA2BAH selling old Boatanchor rigs over the internet.
Skycraft Surplus - in Winter Park, FL.
Smedberg Electronics - Sales and service of electronic equipment. Offers sales of photocopies of manuals and schematics of old radios and TVs.
Springer Tool BA - Sometimes has Hallicrafters radios, power supplies and parts for sale.
Surplus Shed - Surplus Optics and Electronic items.
Transcom Corp. - Supplier of AM Broadcast transmitters, and audio processors.
Viking SW Produce - Producing, and selling valve(tube) equipment. Online sales from the UK.
Wireless Products of Tampa - They sell a good selection of used Heath, National, Harris, Johnson, Ameco, and Swan radios and accessories. Located in Tampa, Florida.
W.J. Ford Surplus Enterprises - Dealer in Ontario, Canada supplying transmitters, receivers, test equipment and components. Photos, prices, and ordering information.

Tip Jar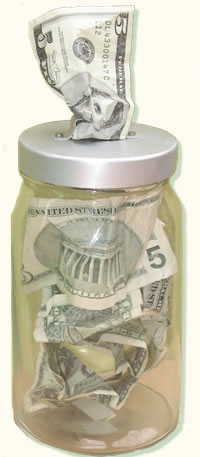 Have you found the resources and other information on this site useful?
Are they helping to make your web surfing or your ham radio experince better?
Contribute to our tip jar... Please consider dropping a small amount in our tip jar!
Why donate?
Our goal is to help people learn more about amateur radio and at the same time having a site that meets
the needs of its visitors. Whether you're a newcomer to amateur radio or an "old hand" we hope you will
find something on our site to make your radio activities more enjoyable experiences. If you want to support
our goal to help make the web a place where all are welcome and able to use the sites they visit, please make
a contribution. Any amount is appreciated.
To leave a donation via PayPal, MasterCard, or VISA, please click the button below.

COMMENTS? E-MAIL THE WEBMASTER, AF4K