The Boatanchors Directory

MISSING LINKS? 404 ERRORS? Look them up again on the Wayback Machine Internet Archive.
OR on the Wayback Machine Internet Archive Mirror.
(HINT: save a copy of these web articles for yourself in case they later disappear!)

Receivers, transmitters A.M. AM transceivers vintage radio vintage Hi-fi classic Hi-fi Leak Quad Radford TL12.1 Quad World Coll
Lafayette HA-230 receiver with Speaker - picture only.
Conar 500 receiver - How it works, schematics and much more.
MISSING LINK: www.shlrc.mq.edu.au/~robinson/museum/ar88.html - RCA AR88LF Receiver - Specifications, photos and history of this rugged WW2 era receiver.
MISSING LINK: www.thorneyhill.freeserve.co.uk/ar88.html - AR88D Receiver - Picture and information about this classic RCA HF receiver.
MISSING LINK - was: homepage.ntlworld.com/steven.whiting/ar88.htm - Steven Whiting presents some more useful information on old comm receivers.
AR88 Manuals - free for downloading - From the BAMA Mirror
Barlow Wadley portable radio - Pictures, information etc.
Barlow Wadley XCR-30 Mark II - A grand shortwave radio.
Boatanchor Dreams - VE7DJX, Jan Skirrow. Information on the R-390 series of radios, including some edited collections of e-mail that provide a quick overview of the radio, its quirks and problems.
Early Battery Sets - Amplified Crystal Sets.
EB5AGV's Reception Set R-107 - All about this British WW II era receiver that many in Britain used as SW listeners in the 1960s and 70s.
Eddystone - Classic British Receivers - The Story of Eddystone Radios from 1898 to 1973. There are 36 pages of history and model data.
Gerard's Radio Corner - European receivers and test equipment.
Hammarlund HQ-180A - NQ5T provides information about this grand old receiver.
The Hammarlund Room - A picture and description of the Hammarlund HQ-180 receiver by KA0VSL.
HRO-600 Receiver - WA5VLZ provides information about this classic receiver with description, and pictures.
HRO Receiver Models - WA5VLZ, Neil, shows the tube line-ups and gives a description of each model.
Immortal GRE Communication Receivers - GRE was the Japanese company behind the names that were placed on some of their receiver models sold in the USA that may surprise you.
51J-4 Receiver - WA3KEY presents everything you need to know about the Collins 51J4.
K1 OM's RME - Pictures of an old RME DB-20receive preselector
KA1GTT Boatanchors - Pictures, and information about the Drake 2B, and 2C receivers.
KB5CQ Receivers Site - Links to the HBR tube receivers, and Heath gear mods.
Keith's Racal Page - Information on full range of Racal RA series receivers and associated equipment.
Marconi B28 Receiver - In the radio room, aboard the "Haida". Two photographs, and technical information.
Phil's Hallicrafters and Hammarlund Radios - Articles about these communications receivers and others at the "Phil's Old Radios" site.
The R-390A Frequently Asked Questions Page - Everything you need to know about these surplus receivers.
R-390A Restorations - KK4DF - Details on rebuilding Collins R-390A receivers. Pictures show details of restoration, and documents are available to help you.
R-1051B Receiver - Information, pictures, and notes. By Nolan Lee.
RACAL PAGE - by Jose Gavila, EB5AGV - covers the RA117 etc.
Racal RA-117 Discussion List Articles - by EB5AGV
Receiver Projects - Two ham receiver construction articles from old ARRL Handbooks.
RME84 Receiver Information - by Joel, W1GFH.
The Select-O-Ject - Construction article for builing this receiver accessory to filter out crud. Schematic diagram and parts list are included.
SWL Kurt Brandstetter - Numerous pictures of unusual receivers. Some newer. Includes a rare Sommerkamp FR50B. From Vienna in Austria.
SX-28 - W8UT, Al shows his Hallicrafters SX-28 restoration project.
Table of Intermediate Frequencies (i.f.) of Various Radios - Including many types.
Tube Type Receivers - Specificatiosns and pictures for a variety of old shortwave receivers.
Yaesu FR-50 Receiver - An unusual early Yaesu radio.

Tip Jar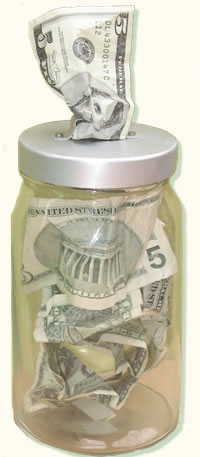 Have you found the resources and other information on this site useful?
Are they helping to make your web surfing or your ham radio experince better?
Contribute to our tip jar... Please consider dropping a small amount in our tip jar!
Why donate?
Our goal is to help people learn more about amateur radio and at the same time having a site that meets
the needs of its visitors. Whether you're a newcomer to amateur radio or an "old hand" we hope you will
find something on our site to make your radio activities more enjoyable experiences. If you want to support
our goal to help make the web a place where all are welcome and able to use the sites they visit, please make
a contribution. Any amount is appreciated.
To leave a donation via PayPal, MasterCard, or VISA, please click the button below.

COMMENTS? E-MAIL THE WEBMASTER, AF4K