The Boatanchors Directory

MISSING LINKS? 404 ERRORS? Look them up again on the Wayback Machine Internet Archive.
OR on the Wayback Machine Internet Archive Mirror.
(HINT: save a copy of these web articles for yourself in case they later disappear!)

Atlas Radio History - Part 1 of an interesting series of web pages on this innovative American company. From W6TRW
Atlas Radio 180 and 210 Transceivers - pictures and information by Dave Pick, G3YXM.
Atlas Radio 210 and 215 manuals - available for download by ON6AB.
Equipment Reviews from CTSARA - Read or add your review of any amateur equipment here.
Fox Tango Club - for those who love older Yaesu Equipment.
Kenwood TS-520 - The W6TRW site presents an original sales brochure and specifications for this popular old Japanese HF transceiver. Submitted by Matt Orlich, WA6AJC.
Kenwood repairs by KEN KEMSKI, K4EAA - in SARASOTA, FL
Kenwood Repairs by VE1YZ - Maybe other brands too...
Kenwood Manuals etc. online - no charge!
Larry's Yaesu FTdx560 Page - AA4VI presents detailed information on the Yaesu FTdx400, FTdx560,570 and FTdx401.
PY2WG Yaesu Collector - Pictures and information.
Regency Radio - by N4MW.
Trio VFO-1 - from before they were Kenwood.
Unofficial TenTec Pages - List of all TenTec Radios, Accessories, Kits and parts, with pictures and descriptions.
TenTec Virtual Museum - by W8KC.
Very Early Yaesu - Details and early history of Yaesu Musen amateur radio equipment in Australia by Greg Whiter, VK3CA
Yaesu Allstar List - information and details about the earliest Yeasu radios.
Yaesu Collector David, N5ITO - picture of his fine collection.
Yaesu FT-101 Series - NW2M's site with marvellous amounts of information and help available on line.
Yaesu FT-101E Clarifier Alignment Procedure - by KB3JXQ, with illustrations.
Yaesu FT-DX100 - A web page all about one of the earliest Yaesu hybrid HF rigs.

Tip Jar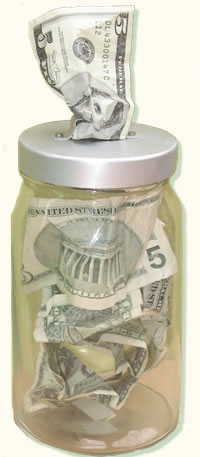 Have you found the resources and other information on this site useful?
Are they helping to make your web surfing or your ham radio experince better?
Contribute to our tip jar... Please consider dropping a small amount in our tip jar!
Why donate?
Our goal is to help people learn more about amateur radio and at the same time having a site that meets
the needs of its visitors. Whether you're a newcomer to amateur radio or an "old hand" we hope you will
find something on our site to make your radio activities more enjoyable experiences. If you want to support
our goal to help make the web a place where all are welcome and able to use the sites they visit, please make
a contribution. Any amount is appreciated.
To leave a donation via PayPal, MasterCard, or VISA, please click the button below.

COMMENTS? E-MAIL THE WEBMASTER, AF4K