ANTIQUE CRYSTALS FOR SALE

!! INQUIRE for Specific needs. These are just examples of crystals
thet we have sold over the years. We no longer have them now,
but have others from time to time.
NATIONAL RADIO COMPANY CALIBRATOR CRYSTAL on 100 KC
National Co., Malden, MASS made this chrome plated calibrator crystal. It has two pins on 3/4" centers X 0.125" thick.
There is a large slab of quartz inside sandwiched between two plates. A very unusual and beautiful device.
This obviously belongs inside some nice receiver.
SOLD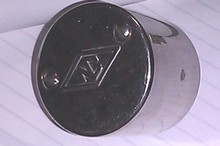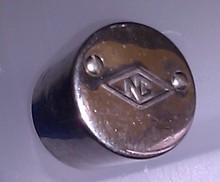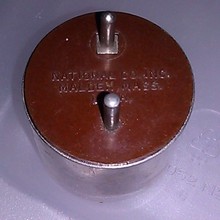 FT164 CRYSTAL on 7520 KC
Manufactured By Philadelphia Signal Depot. Serial number F1188.
Designed for 32 mmFD Capacitive Load. Ceramic Body Holder, adjustable contact.
Dimensions: 2.25" diameter, 1.125" thick. Has two offset pins that protrude 0.5" long, and 0.25" diameter. Has a metal plate on the bottom. This is a very impressive-looking, and RARE crystal. Very few are thought to be in existence any more.
SOLD!!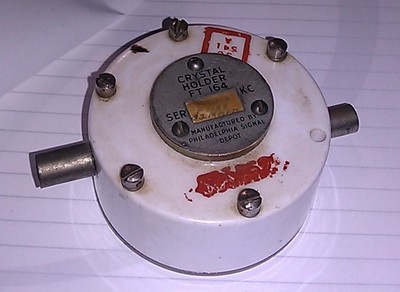 CUSTOM CRYSTALS
For custom crystals please contact:
Andy/Andreas Fleischer DC9XP
Paschenburgstr. 22
D-28211 Bremen / Germany
Tel. (+49) 0421-353060
Andy Fleischer in Bremen Germany - supplier of Custom Crystals


OR: to buy any item(s):
73 from Brian ((( Amateur Radio G3XLQ / AF4K )))

| Antennas |
Boards |
Books |
Capacitors |
Coils |
Connectors |
Crystals |
Diodes |
| Headphones |
Meters |
Mics |
MISC GOODIES |
Potentiometers |
radios |
Relays |
| Resistors |
Standoffs |
Switches |
Tools |
Terminal Boards |
Test Equipment |
Tubes |
Transformers |
Transistors |
Variacs |

Latest list always updated at:
Main Page
See main page for special terms of sales to Canada.
SEARCH THIS SITE

Click 'BACK' to return here.
You are visiting the website at: http://www.af4k.com