B r y C a r l i n g - B a s s G u i t a r i s t
MAKING MUSIC - ROCK, JAZZ, BLUES etc.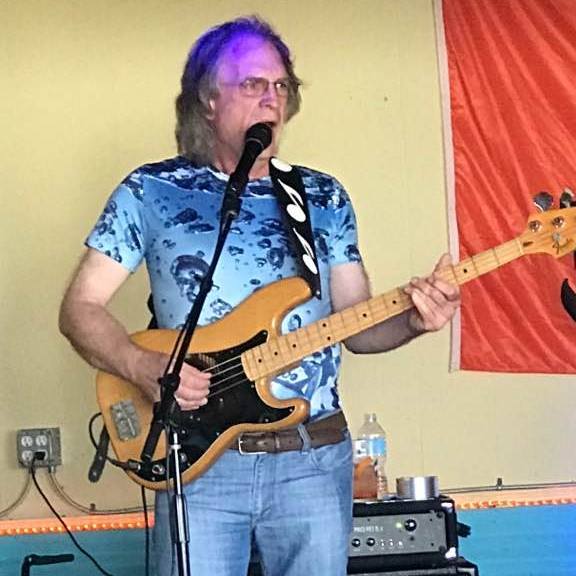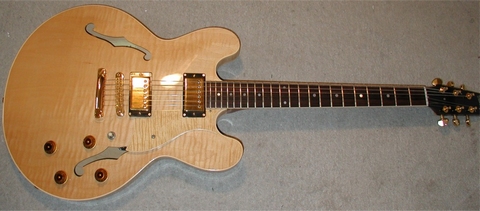 BRY CARLING from London, England - bass player and guitar player. Now living and playing music in Florida.
Turn the volume up and then click this:

Bassist influences: Jim Leverton, James Jamerson, John McVie, Mel Schacher, Horace Panter, Kevin Willoughby, John Entwhistle, John Paul Jones, Tony Stevens, Noel Redding.
Musical Influences: Steve Cropper, Sonny Boy Williams II, Rare Earth, Paul Butterfield Blues Band, Peter Green, Jeff Beck, Chuck Berry, Larry Williams, Eddie Cochran, Freddie King, Otis Redding, Alexis Korner, John Mayall, A.B. Skhy, Junior Walker, Benny Benjamin amd Billy Nicks drums, Fred Patton, Delbert McClinton, The Specials...

ROLL OVER BEETHOVEN - THE SWINGING VIBROS - At The Haymakers pub jam, June 14, 2009 in Cambridge, England (from an old phone - sorry!):

Musical adventures are great. In my family:
My father, Alan John Carling was a young draughtsman-Designer who loved the punchy trumpet jazz... New Orleans in particular was the RAGE in England throughout the 1930s and 40s when Dad was a young man. The big bands,. the beebop. The Metropolitran Jazz of New York circa 1945. Dad was part of an emergent generation of Birts who saw their world transformed from Darkness to Light in a powerful way when World War Two ended in 1945. The songs felt like transportation! So many were so moving to their audiences! As I could I wanted to jump up and down, run or dance at all times! Perhaps Li0onel Ha,mpton had a part in that, por Elvis, he he!
There is a little more of my story here! My dad also organized dances with his friends and charged admission at a local pub in London. People came and danced and had fun. They never announced who the band would be at "The Kings Head" in Harrow. Sometimes it was somebody famous. Other times not... My mother "Teddie" liked to dance. She and her sister Norma, would do a hat and cane act with tap dancing as well as ballroom dancing etc. etc. So they met and fell in love. Music was always part of the equation in our household. I grew up listening to Lionel Hampton, Bill Haley, Elvis Presley, the Exciters, Tommy Steel and many others.
In the early days, our dad was a sax player but only briefly. My older brother Ivan was BORN on D-day... THE D-day, June 6, 1944 as thousands of aeroplanes filled the sky on their way to fight the massive invasion of France to route the Germans. Our parents were mostly happily married and searching for stability and prosperity in the wake of near destruction of everything that was near and dear to them. But all this had built a certain kind of strength and stanility into them... along with a certain amount of crazy delusional thinking interms of feras, judgements and statements that cam from ourt mum. She as a dear nurturing warm person who enjoyed a good time - house parties, social outings etc. etc. My brother Ivan started playing professionally at age 10 (banjo at first in a dixieland jazz band) yes I said pro. They were paid jobs in those days and you had a musicians union that made SURE you got paid proeperly with negotiated rates that eveyrone cpu;d feel good about, including the venue owners, the bands and the unuion. It worked. Fairly well. READ the biographies and especially the Autobiographies of British Musicians and you will get HUGE kicks. ERIC BURDON for example. Ivan later graduated to guitar and bass playing 1950s / 1960s rock music. He is still a performing music pro over in England today at age 75 (as of 07/2019.) That is 65 years of continuous professional musicianship in multiple countries, England, France, USA and Corsica to name a few.
As the younger brother I had to give it a try, and I played both guitar and bass in a boy band starting with my friends at the grand age of 11. The Swinging Vibros was born. We only played out a few times but we worked hard at Chuck Berry, Bo Diddley, Stones, Kinks and Beatles songs. We 3 got guitars at age 11. We all joined a C Of E church choir to learn to sing. I got kicked out for talking too much and entertaining at rehearsals. A hard lesson I learned which now protects me from NOODLING loudly over people at rehearsals as ssome are wont to do, he he!
At the age of 16 my family moved me to the USA living in Atlanta (Marietta, GA) and then Nashville, Tennessee. What a trip that was!
I made musical efforts again at age 20 or so with a guitar and more dreams than skills. So I switched to bass, and played in a Top 40 band in London called Lazy River. My first real bass was a very simple black Danelectro. With that band there was a lot of work and we only played out 3 or 4 times. I moved to Nashville at age 21. It was all good experience. I had paid some dues. I kept playing informally around the house, and at retreats. I even played lead guitar in a religious musical event once at Centennial Park. After a while I felt frustrated because there were so many other good players in Nashville. Time to hang up my cheapo Fender Mustang!
Then I met Marie Gipson joined her in marriage (a nice French word!) and the family came along, but I did first play two songs to my wife during our wedding. One as she walked down the aisle! A nice Garcia Spanish "gut strang" guitar was my instrument back then. Some kind soul gave it to me. The rest of the music was provided by our friends' in the band, "Dogwood."
For a while in the early 1990s, I played bass in a Russian group in Rockville, Maryland every month at a religious / social meeting and dinner of Russian immigrants. I learned the styles and rhythms of ancient Russian and Israeli folk music with a little PEP to it! Couldn't understand most of it but exposure to friendships in other cultures is an EXTREMELY valuable thing and I RECOMMEND it! Great fun! Meanwhile I began to get a taste for playing music with a decent sounding combo. I saw how it could be great, and how to integrate bass parts into songs. May many songs (he he!) Dynamics, T-t-t-t-t-Timing, Rhythym, Rhyme and harmony - and all that!
Several years later (around 2005) the bug bit hard after Ivan gave me a really nice SONOR Strat copy during one of our visits back to the UK... I took lessons from Jazz Guitar teacher, Joe Sandusky in Orlando, Florida - the owner of High Note Music at the time, and a very good music teacher, along with Michael Hawley, Daniel Jordan and others from the jazz genre. Joe and I are still in touch. IVAN even jammed with us once here in Orlando. Don't you wish you were a fly on the wall for that? It was the Carling Brothers, the Dobkin Brothers plus Joe.
I soon realized that there were plenty of opportunities for bass players and decided to go that route again. Pretty soon I was making contacts via jams and over the internet. There are a number of people I count as real friends today and a lot of them are either musicians or assocated with musicians. Many of those people are my friends today. I have since had the pleasure of playing in numerous local bands and at a wide variety of venues in Florida.
I soon realized how deeply I love music and performing music for others. More details below.

IVAN SCANLON-CARLING with THE SWINGING VIBROS at our 45th reunion...
THE SWINGING VIBROS - At The Haymakers pub jam, June 14, 2009
in Cambridge, England.

My Guestbook

CROSSCUT SAW
THE SWINGING VIBROS - At The Haymakers pub jam, June 14, 2009
45th reunion in Cambridge, England.

Bry with Dave Hillebrandt as QUICKSAND BAND - click here...
I AM AVAILABLE FOR SUB JOBS AND GIGS IN THE CENTRAL FLORIDA AREA on BASS GUITAR...
Please E-MAIL ME TO INQUIRE...

BANDS THAT I HAVE PLAYED gigs with in the CENTRAL FLORIDA area:
Last Call, Mad Hadder, Liquid Biscuit, All The Above, Sybil Gage, Highway 19, Joe Caruso Blues Band, Ugly Eddie, Parlor Jones Project, Plan B, Andy Dubois & Hwy 19, Southside Lenny Blues Trio, The Boulevard, Quicksand, The Bayou Shakers, The Rowdy Jamieson Band, Then There Were 4.

Current Projects:
PICTURE link HERE

Previous projects:
LAST CALL PLAYING 'A CHANGE WILL DO YOU GOOD' at Fullsail Live.
CELL PHONE "Bootleg" of LAST CALL at the famous Bandshell on Daytona Beach, FL
Here's ANOTHER SHORT VIDEO CLIP OF LAST CALL:


NEWER VIDEOS...
Coming soon...

My earliest Rock, Blues and R&B memories:
History of Cambridge Rock & Roll (includes me and my brother, Ivan

As a pre-schooler in the 50s, I listened to some of my parents' wonderful 78 rpm records at home, like: "Hamp's Boogie-Woogie" by Lionel Hampton.
and Bad Penny Blues by Humphrey Lyttleton.
It was the recordings of musicians like Hamp, Humph, Louis "Satchmo" Armstrong, Kenny Ball and Elvis Presley, which caught my attention early on. Later, I skipped the trumpet players in favour of rocking guitarists and blues guys like Chuck Berry, Lightning Hopkins, Howling Wolf and Sonny Boy Williamson II.
Folk, rock & roll, rhythm, soul, skiffle, motown, jazz, big band and rockabilly styles were all the rich varieties of music I grew up with.
I remember seeing an amazing live show by Gene Vincent and His Bluecaps around 1960 or 1961.
The opening act for this show was my brother's band, Little Tony and the Sundowners at the CORN EXCHANGE in Cambridge. It may have been his other band from that era: Johnny R&B Philips and the HI-Fis. I got to help set up the microphones & wiring for the evening. It was incredible. Gene Vincent in a skin tight leather suit was quite a sight, and they put on a great show. He had a broken leg from a motorbike accident which made him even more of a hero / daredevil to the crowd. Many of them local rockers (bikers.)
I also could never forget: Approximately 1962-64 or so, seeing Jesse Fuller (one man band) at Brighton Town Hall, singing San Francisco Bay Blues etc. WOW!
A LIFE CHANGING experience for sure - observing more and many different types of musical acts and shows. It opens your mind and imagination.
In those days (around 1962 or 63) I went to see the AMAZING Johnny Kidd and the Pirates. This was a band that SHAPED and FORMED the sound of British Rock, LONG before the Beatles were famous. Their guitar player, John Weider (?) was THE role model for many British guitarists of the early 1960s. A lot of these kinds of shows were seen at the ABC Cinema on REGENT STREET in Cambridge.
Around 1963, I played in our group called 'The Swinging Vibros' in Cambridge. We were all 12 years old! We consisted of Nick Barraclough, John Anderson, myself and Willie (John Wilson) the drummer (age 16!) A good number of our songs were by the Beatles, Chuck Berry & The Kinks. We also did a number of other pop and folk tunes. Instrumental of ZED CARS!!! TV theme music!
Here's what I can tell you about the Vibros, but in a bit more detail:
The SWINGING VIBROS.

Nick Barraclough - bass.
Brian Carling - lead guitar.
John Anderson - rhythm guitar.
John "Willie" Wilson - drums (3 years our senior!) - he's on Facebook!

We started as a trio in about January 1963 with Nick Barraclough (for years a popular BBC Presenter, folk and blues musician and music historian) playing bass and guitar and responsible for much of the arranging. I remember he was good at dissecting songs and figuring out the right chords. Mostly, he he. We made our share of mistakes.
We copied the songs of the Beatles, Stones, etc. I Wanna Be Your Man, Roll Over Beethoven, She Loves You, Walking the Dog by Rufus Thomas. We also played a couple of instrumentals including the theme from the "Zed Cars" TV show, he he!)

Nick Barraclough at the time lived on Blinco Grove in Cambridge, right in between the school we all went to until 1962, Morley Memorial and on the other side, the church where the three of us learned to sing, as choir boys!
His house was opposite the corner with ROCK ROAD. We were in a boys choir at St. John the Evangelist Church in Cambridge until they summarily kicked ME out for talking too much and cracking too many jokes! He he... Nick is now happily living in Cambridge and still creating live music and books! I had the pleasure of visiting with him at his lovely peaceful house in Cambridge in September, 2018.

Rhythm gutarist John Anderson lived off Cherry Hinton Road just on the other side from where Blinco Grove interesects, on a dead-end street. His mother had just won a refrigerator in a cereal box contest! John hasn't been heard from in many many years. John Anderson strummed the rhythm guitar, of course on a cheap "spanish guitar" an acoustic. That was all we had back then. We all lost track of him long ago.

Nick Barraclough was generally the lead singer, and was a good vocalist. He played bass, and I played lead guitar.

Our drummer from the Vibros was John "Willie" Wilson... age 16 at the time. He contacted me recently, and John is still playing drums Up North in Yorshire. All of our guitars were acoustic at first. For one "gig" we managed to electrify as follows:
I borrowed my brother's nice EKO semi-acoustic and his amplifier. WE had one mike for vocals fed into the same amp(!) and for one of the other guitars, we would just drop a tape recorder mike into the sound hole and connected it to a little FIVE WATT RSC amplifer. It did work though!
That was how we performed at a talent show at a girls' school somewhere in Cambridge around 1964. If I am not mistaken, I think this was held at the Perse Girls High School.
Nick Barraclough's first "BASS" was actually an ordinary arch-top, 6-string guitar with the strings exchanged to 4 bass strings! It was all we could get!! Amazingly this improvised bass made a pretty decent thump sound!
JUNE 2009 - A Swinging Vibros Reunion concert was played at "THE HAYMAKERS" Pub in Chesterton, near Cambridge.

My brother, Ivan Carling seems to know almost everything about everyone who was ever a musician in Cambridge. He has played in many of the groups around there from 1964-2020!
The Cambridge Evening News once did a massive article about the history of pop music in Cambridge and he was described as the "Grand Old Man of Rock and Roll" for the area. That was in 1982.
Ivan played in the Vikings, the Sundowners, Vogue Sound, Jokers Wild, (which had some connection to DAVID GILMOUR), Chameleon etc. His bands frequently opened for a lot of the big acts that came to town for a number of years.
He has produced recordings for the Soft Boys and others.
As for me, I was always around musicians. I went to school with the likes
of Tim Renwick, Dave Gilmour Roger Waters etc. in England, and later repaired guitars, amplifiers, mixers and organs in Nashville for everyone from Charlie Daniels, Crystal Gayle to the touring 'Christ Is The Answer' Band 1972-1976. During that time I also played electric lead guitar in two Christian Musical productions, and also played acoustic guitar and sang two Ken Gulliksen songs to my wife as she walked down the aisle in our wedding!
I remember listening to the wonderful blues records of Lightning Hopkins, and also: Sonny Terry and Brownie McGhee
Later I enjoyed John Mayall, Peter Green's Fleetwood Mac, Jeff Beck and Eric Clapton & others in their "British Blues Explosion" Days.

59195
I like ALL styles of music if it is done well: JAZZ, Blues, Skiffle, Rock & Roll, Zydeco, R&B, Motown, New Wave, Jug Band, Bluegrass, Classical, Gospel, Folk etc.

GENERATIONS THREE at the HIGH NOTE MUSIC RECITAL JULY 20, 2007


Rhythm'n blues was pioneered in England by Alexis Korner, Cyril Davies, and Chris Barber.
As well as playing R&B in his traditional jazz band, Barber promoted British tours by
Big Bill Broonzy, Sonny Terry and Brownie McGhee, and Muddy Waters - and the sight
of these American music giants prompted Korner and Davies to form BLUES INCORPORATED, playing a style of music unheard of in British clubs.
Unable to get suitable gigs, they opened their own club, known as The Ealing Club,
in premises beneath the ABC tea-shop near Ealing Broadway underground station on
March 17th 1962... a couple of weeks before Clapton's 17th birthday.
The club was packed solid every week, with many aspiring musicians taking the stage for
a blow, and within a few months, other R&B bands began to appear out of the rehearsal halls,
like the Mann-Hug Blues Brothers, Georgie Fame and the Flames, and the Rolling Stones.