The Ultimate Boatanchors Directory
Welcome to the internet's most complete and comprehensize Directory
of old radios - NOW featuring SEARCH Capability!
---
SEARCH THIS WEB SITE:

CLICK "BACK" AFTER SEARCHING!
---

MISSING LINKS? 404 ERRORS? Look them up again on the Wayback Machine Internet Archive.
OR on the Wayback Machine Internet Archive Mirror.
(HINT: save a copy of these web articles for yourself in case they later disappear!)




FEATURED SITES:
FIRST YEAR - What Year Was That Boatanchor Rig First Built? - By Eugene Rippen, WB6SZS
MARS SWR Meter from Pousan Company - See their other equipment in the TRANSMITTERS Directory
Amateur Radio Station N9OO - N900's on-line electric radio magazine index.
Ameco Tech List - Some techinical information available on Ameco VHF rigs, power supplies, converters.
Boatanchor FAQ - Answers questions about vintage tube-type ham radio and communications equipment.
Boatanchors Amateur Radio Web Ring - Sites about operating, restoring, building, buying and selling old tube radio equipment.
Breting Radio Company - Old shortwave receivers made in Los Angeles, with photographs and data.
Classic and Vintage Audio Circuits - Information and links.
Clegg 22'er - Pictures of the 2m FM transceiver. Clegg made other 22ers that look very different.
Conar 400/500 twins - Novice rigs of the 1950s with schematic, various pictures, memories etc.
EAC R-390A - Review of some radios made by E.A.C.
GDO - Grid Dip Oscillator - an essential piece of ham test equipment, by N4XY.
Geloso - The history of Geloso, an Italian radio company. Includes schematics of many products.
Gootee Systems - Personal collection of antique radios and electronics, vacuum tube equipment repair advice, resistor decade box plans, and used vacuum tubes and equipment for sale.
Radio AF4K in Florida - Includes Glowbugs and Florida Boatanchors mailing lists, pirate radio, shortwave radio info, crystal suppliers, and nets for boatanchor trading and discussions, pricing guide, and online store.
The Kenwood TS-830 Survival Guide - A printable manual-like guide containing a lot of information about the famous TS-830 HF transceiver made by Trio/Kenwood in the 1980s: hints, mods, repairs, procedures, comments. Available in PDF or MSWord2000 format.
LAS Company - During the sixties and seventies a French ham F5LS built tranceivers and receivers. The L.A.S company was famous for VHF rigs like the Provence.
Makers of Boat Anchors - List and description, includes: B and W, Central Electronics, Collins, E. F. Johnson, Gonset, Hallicrafters, Hammarlund, Heath, National, Drake.
Micamold XTR-1 - WA9WFA's site about this unusual transmitter.
Morrow Radio - K1YP presents information and pictures about the Morrow Radio Company's transmitters and receivers.
N9BOR's Multi-Elmac Museum - Multi-Elmac information, pictures, modifications and restoration tips. List of published articles on Multi-Elmac gear. Old advertisements for Multi-Elmac radios.
The Old Tube Radio Nework - Citizens' Band (CB) Boatanchors. 27 MHz radios.
Programming Surplus - How to program a cheap surplus commercial two-way radio.
The PYE Museum - G8EPR's site about the radios made by Pye Company in England.
RA17 - Discussion of the various valve types which may be used in the Racal RA17/117 HF receivers.
Racal RA17 and related equipment - G3YNH has a comprehensive page about this Racal HF receiver.
MISSING LINK - was: homepage.ntlworld.com/steven.whiting/ar88.htm - Steven Whiting presents some more useful information on old comm receivers.
The RCA AR88 Receiver - G3GIQ presents technical details on the circuitry in this old RCA receiver.
MISSING LINK: www.thorneyhill.freeserve.co.uk/ar88.html - AR88D Receiver - Picture and information about this classic RCA HF receiver.
MISSING LINK: www.shlrc.mq.edu.au/~robinson/museum/ar88.html - RCA AR88LF Receiver - Specifications, photos and history of this rugged WW2 era receiver.
RX3ANF Boatanchors in Russia - American WW2 radios in Russia. Also, a few Russian radios, and two homebrew rigs.
SBE34 SSB Transceiver - A BA, reviewed by WB6FZH.
MISSING LINK: www.webex.net/~skywaves/home.htm - SkyWaves - Shortwave radios, radio antennas, crystal set construction, and military radios. Al Klase, N3FRQ.
Sommerkamp Radio - Information site and a meeting point for Sommerkamp users, fans and collectors.
The Sounds of a Spark Transmitter - Telegraphy and telephony sounds from "Adventures in CyberSound."
Spy Radios - Pictures, and articles from Warren Leach's site.
MISSING LINK: www.geocities.com/tmcvintage/index.html - Technical Materiel Corp. TMC Vintage Radio GPR-90 - Unofficial home of the GPR-90, and other TMC equipment. Large quantity of TMC literature.
MISSING LINK: http://www.geocities.com/tmcvintage/index1.html - Technical Materiel Corp Vintage Radio - Dedicated to the equipment from TMC, including the GPR-90 GSB-1 GPT-750
MISSING LINK: www.tr15.freeserve.co.uk/ - Transworld TW100 - Of interest to user of the Transworld TW100 radio tranciever.
UK Vintage Radio Resources - List of collectors, museums, shops, publishers, and restorers. Also, information about their e-mail list.
Very Early Yaesu Musen - Details and very early history of Yaesu Musen amateur radio equipment in Australia. Includes pictures, old ads and descriptions.
Vintage Radios - Purveyor and collector of antique/vintage radios, valves and service data. Includes model service information, resources, classified ads, and links.
W5JI Boatanchor Haven - Catalog pages and photographs of old equipment.
WW2 Radio & Radar Discussion Board - Place radio & radar related questions here - it must also be WWII electronics related.
Yaesu FT-101 - NW2M's excellent Yaesu FT-101 HF Transceiver Site. All about the FT-101 series. These rigs with a tube driver and finals are considered classics by many.

Tip Jar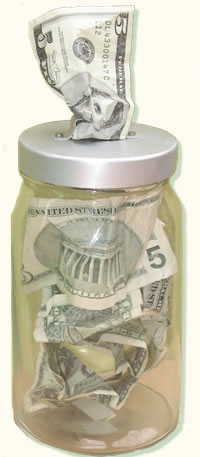 Have you found the resources and other information on this site useful?
Are they helping to make your web surfing or your ham radio experince better?
Contribute to our tip jar... Please consider dropping a small amount in our tip jar!
Why donate?
Our goal is to help people learn more about amateur radio and at the same time having a site that meets
the needs of its visitors. Whether you're a newcomer to amateur radio or an "old hand" we hope you will
find something on our site to make your radio activities more enjoyable experiences. If you want to support
our goal to help make the web a place where all are welcome and able to use the sites they visit, please make
a contribution. Any amount is appreciated.
To leave a donation via PayPal, MasterCard, or VISA, please click the button below.

COMMENTS? E-MAIL THE WEBMASTER, AF4K